Vrakas keeps adding to the family.
This past month Vrakas added two new employees – one to Vrakas CPAs + Advisors and the other to affiliate company, Vrakas/Blum Computer Consulting, Inc.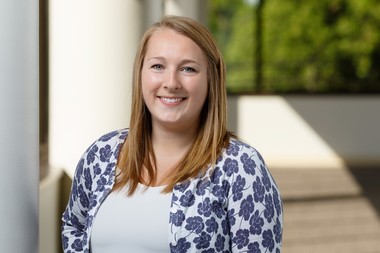 Christina Gerharz (top) joined Vrakas CPAs + Advisors as a full-time Audit Staff Accountant after graduating from the University of Wisconsin-Whitewater with her MPA degree in May. Prior to joining the firm, she interned with Vrakas in the Spring of 2016. As an Audit Staff Accountant, she performs a wide variety of client services including performing audits and other assurance engagements for closely-held businesses.
Jesse Braun (bottom) joined Vrakas/Blum Computer Consulting, Inc. (VBCC) as its newest Consultant. Jesse joins the firm with over ten years as a Sage end user. As a former user, Jesse has extensive experience with Crystal report writing, Sage Intelligence report writing, error troubleshooting, process improvement, and system training. Her responsibilities as a Consultant for VBCC include working with installations, upgrades, technical support, and custom work for Sage 100 Accounting Software clients.
Welcome to the family ladies!