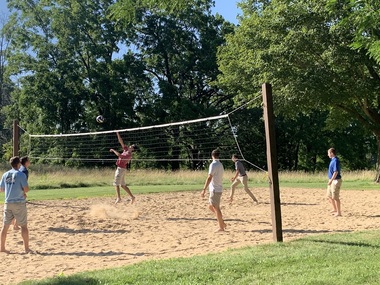 Vrakas hosted a backyard BBQ for accounting students looking to learn more about the Vrakas family and for opportunities to join our team.
Students from multiple universities had the chance to interact with our employees in a casual and laid back setting, learn about internship and full-time opportunities and have an overall great afternoon.
Throughout the evening we played volleyball, spikeball & bags and enjoyed BBQ nachos for dinner. We also raffled off Milwaukee Brewers and Wisconsin State Fair tickets! Recruiting great talent is very important to us.
Our annual social gives our team an opportunity to interact with students who are interested in interning with us and joining our family. We had a great group and are excited for the future!