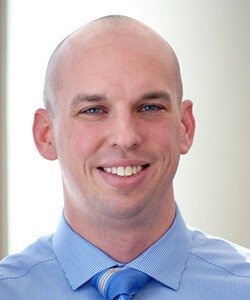 Paul A. Rothering, CPA
Manager
As a manager in the audit department, Paul's primary responsibility is to provide audit, review and compilation services to closely-held businesses in in the manufacturing, service, distribution, retail, and construction industries. He also has expertise in conducting employee benefit plan audits and working with ESOP-owned companies. In addition, Paul provides supervision and leadership to associates within his department.
A graduate of the University of Wisconsin – Whitewater, Paul joined Vrakas CPAs + Advisors in 2011 after receiving his MPA degree. He enjoys actively working with clients to gain an understanding of their business models in order to better provide value-added solutions. Paul credits his career success to his enthusiasm for learning and commitment and dedication to his clients.
Paul currently resides in Muskego with his wife Christine. Away from the office, Paul is an avid golfer and also enjoys traveling and spending time outdoors.