For almost 50 years, Vrakas has been privileged to be located in the Waukesha County community. Throughout that time, Vrakas has emphasized the need to give back to the community. The firm has done this not only through monetary gifts, but also by participating in community events, volunteering with area nonprofits and through memberships in various community organizations. While we are proud to call our Brookfield office home, employees support various community organizations throughout southeastern Wisconsin.
Although we give back all throughout the year, let's focus in on what we have been doing for the holiday season!
Milwaukee Rescue Mission 
Vrakas held a campaign for the Milwaukee Rescue Mission (MRM) for Thanksgiving. It costs $2.04 to feed one person a full Thanksgiving meal of turkey, mashed potatoes, gravy and all the trimmings, AND a slice of pie at the MRM. We were happy to provide almost 20 meals for men, women and children this past Thanksgiving.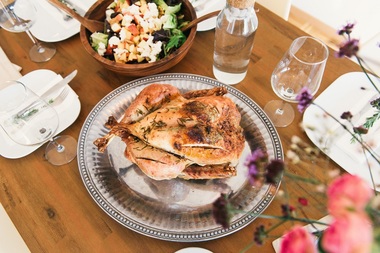 ERAs Senior Network 
Vrakas was a proud sponsor of the ERAs Senior Network Santa 5k! Not only did we sponsor the event, we had a group of Vrakas employees participate in the run/walk. A big shout out to Audit Associate, Jack Covek, on coming in 16th place!
Eras Senior Network is a nonprofit organization whose mission is to engage and support Waukesha County seniors in leading meaningful lives. Seniors and adults with disabilities are supported by volunteers of all ages to help them maintain their independence. Eras helps individuals 55 and older stay engaged in their community through a variety of meaningful volunteer opportunities.
Toys for Tots 
Each holiday season Vrakas also participates in collecting toys to donate to Toys for Tots. So far, we have collected nearly 50 toys!
The primary goal of Marine Toys for Tots is, through the gift of a new toy, help bring the joy of Christmas and send a message of hope to America's less fortunate children.