There is nothing better than a Chili Cook-Off heading into the holiday season … especially when it's in support of a great cause like Make-A-Wish Wisconsin!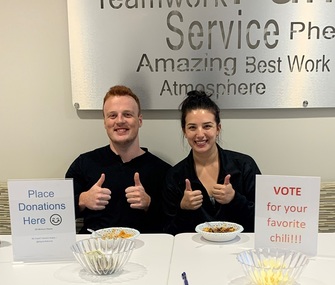 This year all donations were earmarked for a 7-year old boy named Asher living with Non-Hodgkin Lymphoma. His wish … to visit the Mall of America.
We held the cook-off at our Brookfield office where nine employees made their world-famous chili. All employees participated in a blind taste testing and then cast their vote for their favorite chili. After the voting was complete, everyone enjoyed a big bowl of chili and made a donation to Make-A-Wish Wisconsin in support of Asher.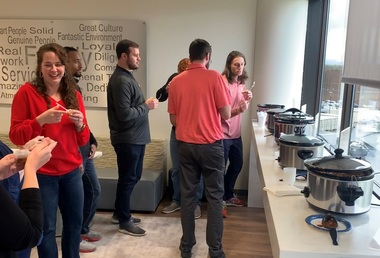 Here are the 2021 Chili Winners:
1st Place: Chili B – Erek Lehnen & Parker Ulness Combo Chili
2nd Place: Chili G – Kelly Bergmann
3rd Place: Chili H – Kayla Kakonis
And here's hoping we helped Asher get a little closer to his wish!