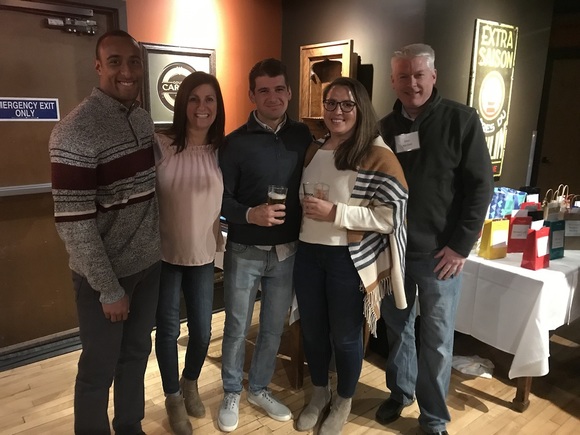 Another year, another Vrakas holiday party!
To show our employees how much we appreciate them, the firm holds an annual holiday party to celebrate all of the past year's successes and to the coming year.
2018 was nothing short of a FANTASTIC year. A few of our accomplishments included:
Opened a second location in Kenosha, WI
Added Pete Sinsky to the Vrakas family as Partner and Managing Director of the Kenosha Office, alongside current Shareholder, John Staehler
Celebrated the one-year anniversary of our December 2017 merger! Happy to have added such an amazing Small Business Accounting group
Continued to support our community by supporting organizations such as Blessings in a Backpack, UPAF, Toys for Tots, Milwaukee Rescue Mission, Make-A-Wish and so many more
Added 10+ new employees to our family
Celebrated the retirement of Tax Principal, Carol Hecht. Thank you for your 25+ years of service!
Stayed locally owned and FIERCELY independent (and plan to stay that way!)
In addition to celebrating all of our accomplishments at the party, we held a raffle full of amazing prizes for our employees! We had many happy winners including Sara Johnson who won an Air Fryer, Brian Kaker who won a smart watch, Ken King who won Badger hockey tickets and so much more.
Now it's time for us to buckle down and get ready for our prime time season. Until the April 15th party …