Vrakas sets time aside each year for its volunteer day. For our 12th annual event, Vrakas supported Blessings in a Backpack's Waukesha and Kenosha chapters.
For Waukesha, we packed 4,800 bags in time for the start of the 2019/2020 school year, and did it in record time.
Each bag of food contains the below eight items:
And the need is real. Did you know that 4,800 bags will only feed Waukesha students for 3.5 weeks?
Our pack was successful because of our partner Lakeside International and Badgerland Idealease who helped us transport 8 pallets of food from Sam's Club to a Waukesha elementary school.
For Kenosha, we took up an employee collection and raised over $1,000.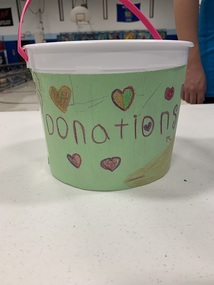 Blessings in a Backpack ensures impoverished elementary school children are fed on the weekends throughout the school year. To find out who will feed the kids this weekend, please visit https://blessingsinwaukesha.org/.
"Kid's Helping Kid's!" 
Vrakas CPAs + Advisors is honored to have partnered with Blessings in a Backpack for the past 5 years. Here is a snapshot of the Vrakas volunteer projects over the past 12 years:
2019 – Blessings in a Backpack – Waukesha & Kenosha Chapters
2018 – Blessings in a Backpack – Waukesha Chapter
2017 – Blessings in a Backpack – Waukesha Chapter
2016 – Blessings in a Backpack – Waukesha Chapter
2015 – Blessings in a Backpack – Waukesha Chapter
2014 – Hunger Task Force of Milwaukee
2013 – Hope Center
2012 – The Association for the Rights of Citizens with handicaps (ARCh)
2011 – Waukesha County Park System – Minooka Park
2010 – Hope Center
2009 – The Women's Center
2008 – The Women's Center