On Wednesday, October 18th, the much-anticipated Vrakas/Blum Computer Consulting Sage User Conference took place outside of Milwaukee, WI, where nearly 140 industry professionals, vendors, and clients connected to learn more about improving their businesses and providing solutions for others.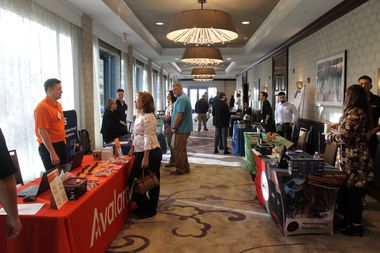 The conference served as a platform for attendees to expand their understanding and maximize the utilization of Sage solutions. Sage, renowned for its approach to business management, focuses on functionalities such as financial operations, accounting, business intelligence, customer relationship management, as well as manufacturing and distribution. As promised, the event provided insights into these areas, leading to an enriched understanding of Sage solutions and other vendor products and services.
The conference was booming with eager professionals, with twenty vendors—pioneers in various fields—showcasing their technologies, solutions, and services that complement Sage. These vendors further enriched the event by interacting with attendees, and presenting real-time understandings of their product integrations with Sage.
Highlighting the interactive nature of the conference, there were dozens of small user sessions. These sessions offered attendees an intimate space to learn about specific topics, raise questions, discuss experiences, and gain experiential knowledge. The user conference also offered valuable keynote sessions that introduced knowledge and insight on how to attract, engage, and retain talent in today's economy.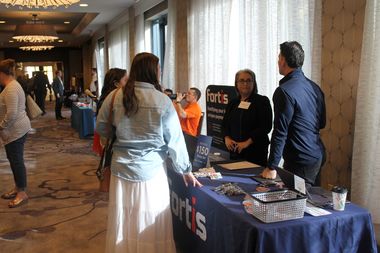 In conclusion, the Vrakas/Blum Computer Consulting Sage User Conference was a rewarding experience for all, fostering an environment of learning and interaction that all attendees benefited from.
Vrakas/Blum Computer Consulting sincerely appreciates the support of each attendee, vendor, and enthusiastic participant in making this annual event a milestone gathering for everyone who intends to optimize their use of Sage and other insightful products.
For more information on the VBCC Sage User Conference, visit their website here.