When you think of construction, do you think of inventory right off the bat? Probably not. Although they don't always go hand in hand, it is important to understand the costs to acquire products as your largest expense for your company.
As a construction company owner, do you have an effective inventory management system in place? A system to track demand, sales and delivery? Unused materials can lock up a large portion of your cash that would be better spent on other business assets.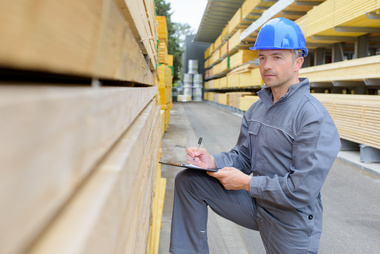 What are the Dangers of Neglecting Your Inventory? 
We all know that KEEPING customers is a top priority. If you are ignoring inventory, your construction practice becomes easily susceptible to data entry errors, purchasing mistakes and unreliable information of what you actually have in stock. Don't set yourself up for failure! Each mistake is setting yourself and your company up for customer dissatisfaction and can lead to bad reviews. When it comes to construction, your inventory needs may be significantly different than your business or manufacturing counterparts, making it vital to understand how this process could work for you.
What Steps Should I Take to Improve Our Inventory Management? 
Don't worry, if you're reading this article thinking "I'm in trouble", you can take into account these few simple steps to ensure you're maximizing inventory management. While there are lots of options, start by focusing on these four aspects:
Start With Being Frugal

Find ways to spend less money and identify effective ways to continue to keep costs down.
Always Track Your Costs 

NEVER GUESS … Track your costs! Knowing the total cost for labor + materials to finish a project is essential. Find time to set appropriate competitive prices for your customers that will also provide you with a healthy profit.
Manage Your Materials 

Love your spreadsheets? But are they getting you in trouble? Consider looking into new software. Vrakas Small Business Accounting department can assist you with your QuickBooks needs OR has your construction company outgrown QuickBooks? Our affiliate company, Vrakas/Blum Computer Consulting, Inc. specialists in ERP & CRM solutions to automate manual processes and drive efficiency.
Review Your Needs 

 Monitor the projects you work on regularly while tracking the demand and product life for everything you purchased and used. You will start to develop patterns and won't be caught off guard when needs arise.
If you are able to commit to these few simple tricks, you will begin to be in a better position to weather lean times and on the flip side, take advantage of robust periods in construction. Overall, your primary goal should be to leverage a clear perspective and understanding of your materials control to make informed decisions. These decisions will strengthen and eventually increase your competitive advantage.
Vrakas specializes in the construction industry and we are extremely proud of the growth our construction clients have realized. Start today and gain control over your inventory. Contact us today and we can discuss your inventory strategies and identify your needs moving forward.