Vrakas welcomed five accounting interns on January 10, 2022. These interns will gain hands on experience working on real-world projects and learn more about the day-to-day responsibilities in the audit and tax departments. They will work with us through the April deadline.
Vrakas is excited to announce its 2022 spring intern class.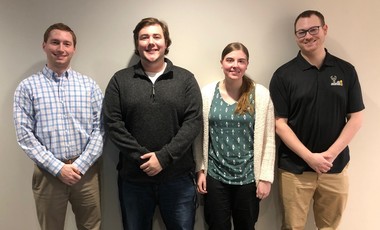 Pictured left to right…
Brett Seiltz (Wisconsin Lutheran College)
Caleb Massarelli (Carthage College)
Olivia Schaenzer (Wisconsin Lutheran College)
Jack Dunn (UW-Milwaukee)
Caitlin Sloan (not pictured; Carthage College)
We wish them much success!